Pantelis Apostolidis

Cloud Solutions Architect @ Microsoft
former Microsoft Azure MVP 2017 – 2021
Pantelis Apostolidis is a Cloud Solution Architect at Microsoft and a former  Microsoft Azure MVP. For the last 15 years, Pantelis has been involved in major cloud projects in Greece and abroad, helping companies to adopt and deploy cloud technologies, driving business value. He graduated with honors from the Technological Educational Institute (TEI) with a degree in Tourism Management and he holds a diploma in Computer Network Engineering. He is entitled to a lot of Microsoft Expert Certifications, demonstrating his proven experience in delivering high-quality solutions. He is an author, blogger and he is acting as a spokesperson for conferences, workshops and webinars. He is also an active member of several communities and owner of Azureheads.gr. Follow him on Twitter @papostolidis.
Microsoft Certification ID: 3399194
MVP Identification (ID): 5002811
View my Transcript: Transcript ID (876027) and Access Code (papostolidis)
https://mcp.microsoft.com/Anonymous/Transcript/Validate
My Badges:
https://www.credly.com/users/pantelis-apostolidis/badges
My Speaker & Organizer Profile: 
https://sessionize.com/pantelis-apostolidis/
Microsoft Certifications:
Microsoft Certified: Azure Solutions Architect Expert
Microsoft Certified: Azure DevOps Engineer Expert
Microsoft 365 Certified: Enterprise Administrator Expert
Microsoft Certified: Azure Security Engineer Associate
Microsoft Certified: Azure Administrator Associate
Microsoft® Certified Solutions Expert MCSE, Cloud Platform and Infrastructure
Microsoft® Certified Solutions Expert MCSE, Productivity
Microsoft® Certified Solutions Expert MCSE, Messaging
Microsoft® Certified Solutions Expert MCSE, Private Cloud
Microsoft Certified Solutions Associate MCSA, Cloud Platform
Microsoft® Certified Solutions Associate MCSA, Office 365
Microsoft Certified Solutions Associate MCSA, Windows Server 2016
Microsoft® Certified Solutions Associate MCSA, Windows Server 2012
Configuring and Operating a Hybrid Cloud with Microsoft Azure Stack
Microsoft® Certified IT Professional MCITP, Enterprise Messaging Administrator on Exchange 2010
Microsoft Certified Systems Administrator MCSA, Windows Server 2003
Microsoft® Certified Technology Specialist MCTS, Microsoft Exchange Server 2010,  Configuration
Microsoft® Certified Technology Specialist MCTS, Microsoft Exchange Server 2007, Configuration
Microsoft Certified Dynamics Specialist MCDS, Microsoft Dynamics CRM 2011 Installation and Deployment
Microsoft Specialist MS, Dynamics NAV 2013, Installation and Configuration
Microsoft Certified Professional, MCP
2017 – 2021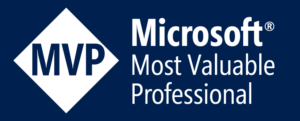 2021 – Now